Love Thy Neighbor as Thyself: Invest in a Visito…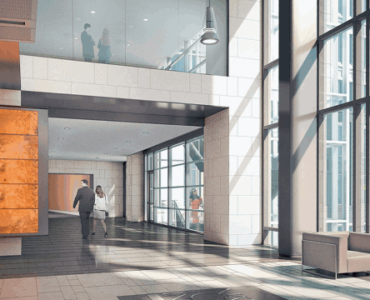 Visitor Management Systems Make Unknowns Known
As companies see larger and larger fractions of their workforces return to the office over the next few months, they need to obtain data on the unknown variables so that they can retain a sense of calm inside their doors.
Unknown variables can be a new deliveryman, a new contractor meant to repair your office's HVAC system over a week or a client whose vaccination status you may not know. Knowledge is power in this microcosm, and you want to make sure you know as much as you can about the people flowing in and out of your doors to ensure security, safety, and efficiency all around.
How can an office verify a visitor today, without being too nosy? By scanning and temporarily storing basic data like:
National IDs
Photographs
Phone numbers
How does a visitor management software do this? It is a data collection tool that adheres to data privacy ethics. It stores the needful data from your visitors without demanding too much.
Walk-in visitors, i..e. visitors who turn up at your doors without an appointment, can be admitted into your workplace through this safe medium. That way, you know the potential danger or usefulness of someone coming in.
Visitor Management Systems Uphold Health Standards
As the third wave crests over nations like India and the U.S., federal and state governments are still upholding some of the restrictions and social distancing norms of the last 24 months. The new variant, Omicron, is known to be far more transmissible than the Delta variant. But it is also 12 times less virile than Delta variant[1] and is 91% less likely to cause death.[2]
Nevertheless, to resist the march of Omicron, employers can fit their workplaces with a contactless visitor management software that is connected to external health databases. A visitor management software can integrate with governmental vaccination databases and crosscheck for relevant information like recent COVID status, RT-PCR results, and more.
As this information is handy to all the people involved in the workplace, it eases the management process for the HR managers and owners. In nations where vaccination drives are making their mark on the population, it is always good to know who has taken their shots.
Visitor Management Systems Make Unknowns Known As companies see larger and larger fractions of their workforces return to the office over the next few months, they need to obtain data on the unknown variables so that they can retain a sense of calm inside their doors. Unknown variables can be…
Visitor Management Systems Make Unknowns Known As companies see larger and larger fractions of their workforces return to the office over the next few months, they need to obtain data on the unknown variables so that they can retain a sense of calm inside their doors. Unknown variables can be…